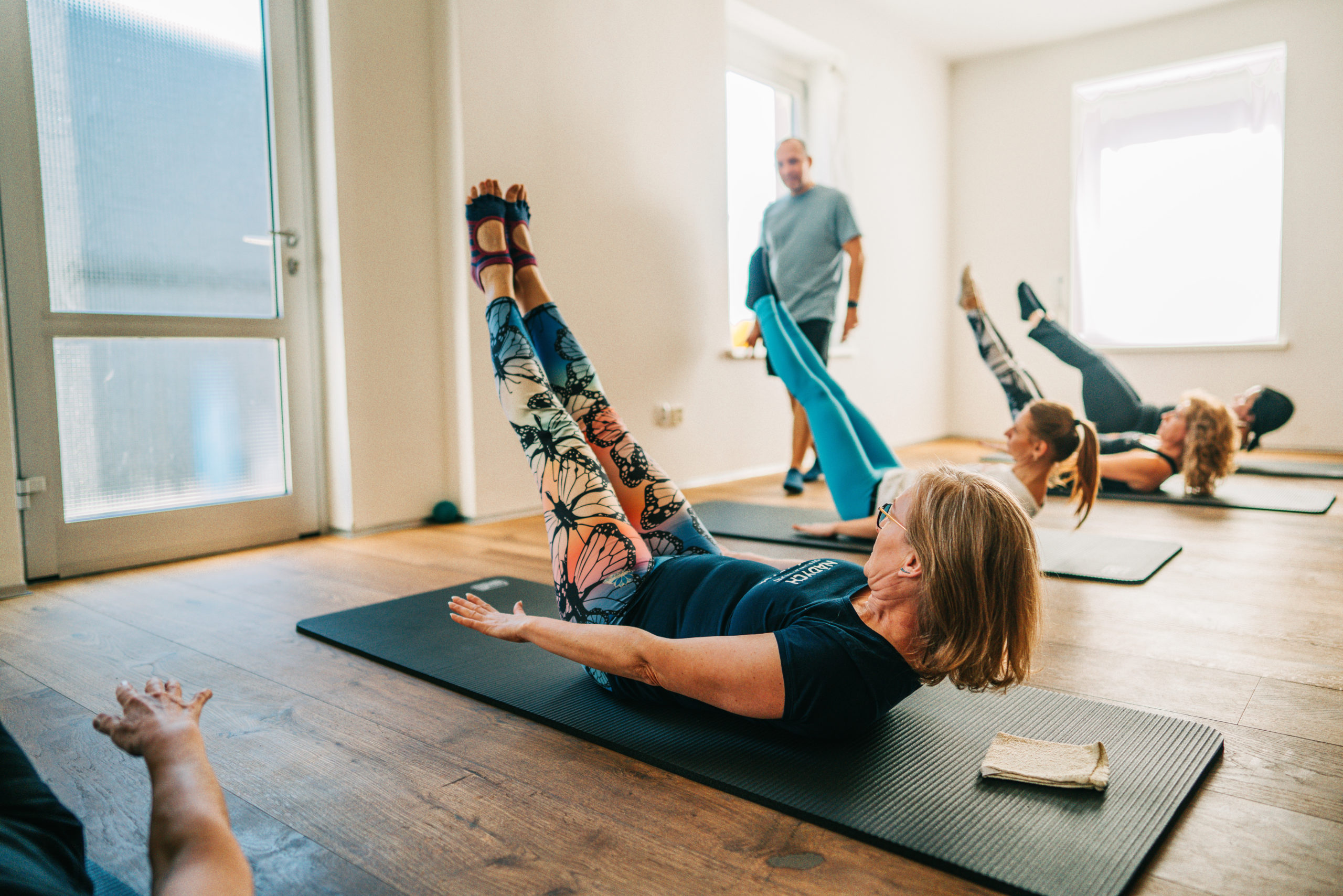 How we practice
The exercise is performed on mats with your own body or with aids (Fit-ball, expander, overball -
small inflatable ball, etc.), i.e. there are no shocks and bumps such as in a classic fitness studio
where dumbbells and other weights are used. And also, you do not jump, nor perform dynamic
exercises while practicing Pilates.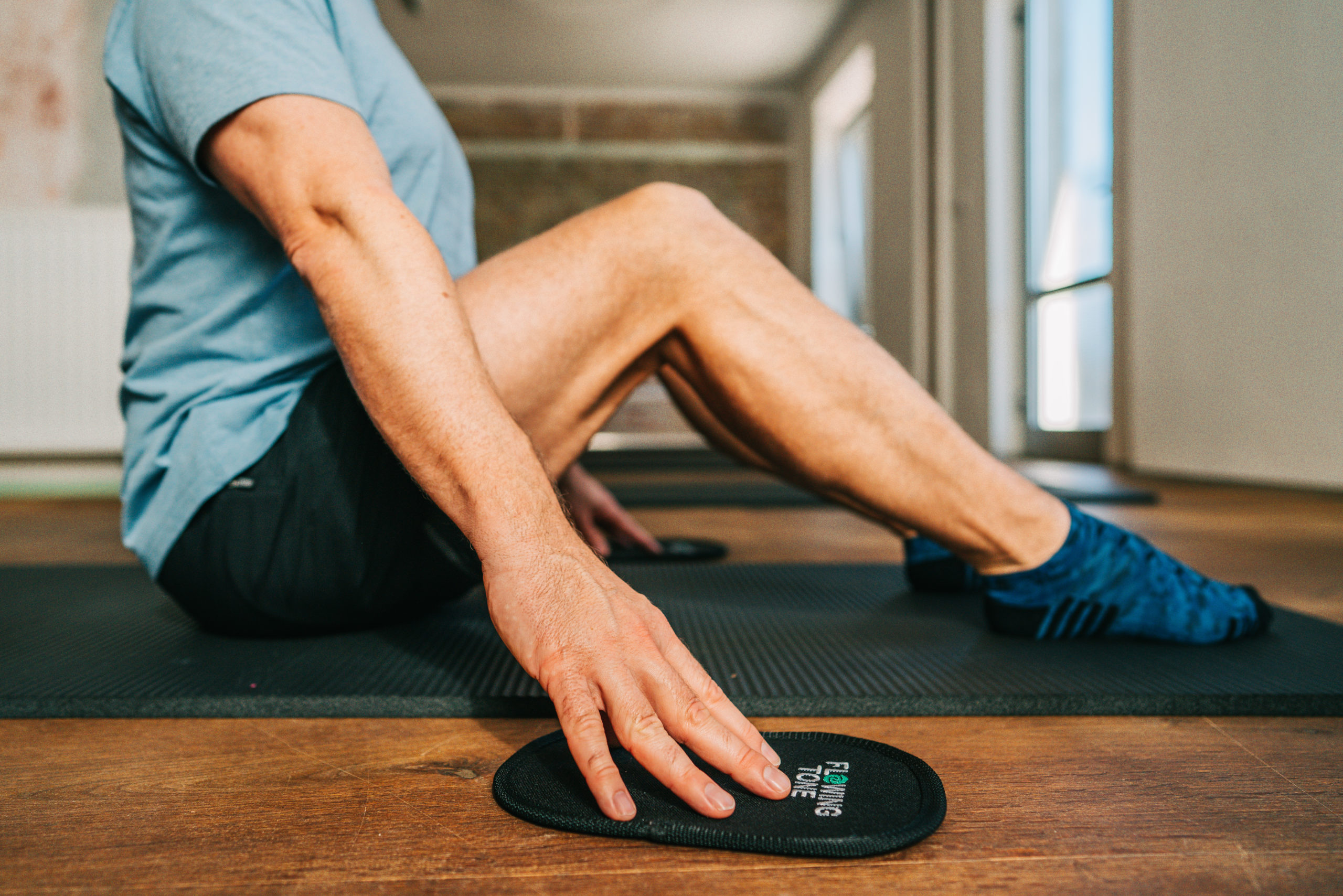 Pilates
Pilates is a method of exercise aimed at strengthening the musculoskeletal system and correcting
movement patterns. This exercise is most often performed as the next procedure after
rehabilitation, as the so-called recondition resp. regeneration. It can also be performed as a
corrective exercise, i.e. there was no surgery procedure, but the client has problems with the
correct execution of the movement, or he wants to increase / optimize his sports performance,
resp. daily movement.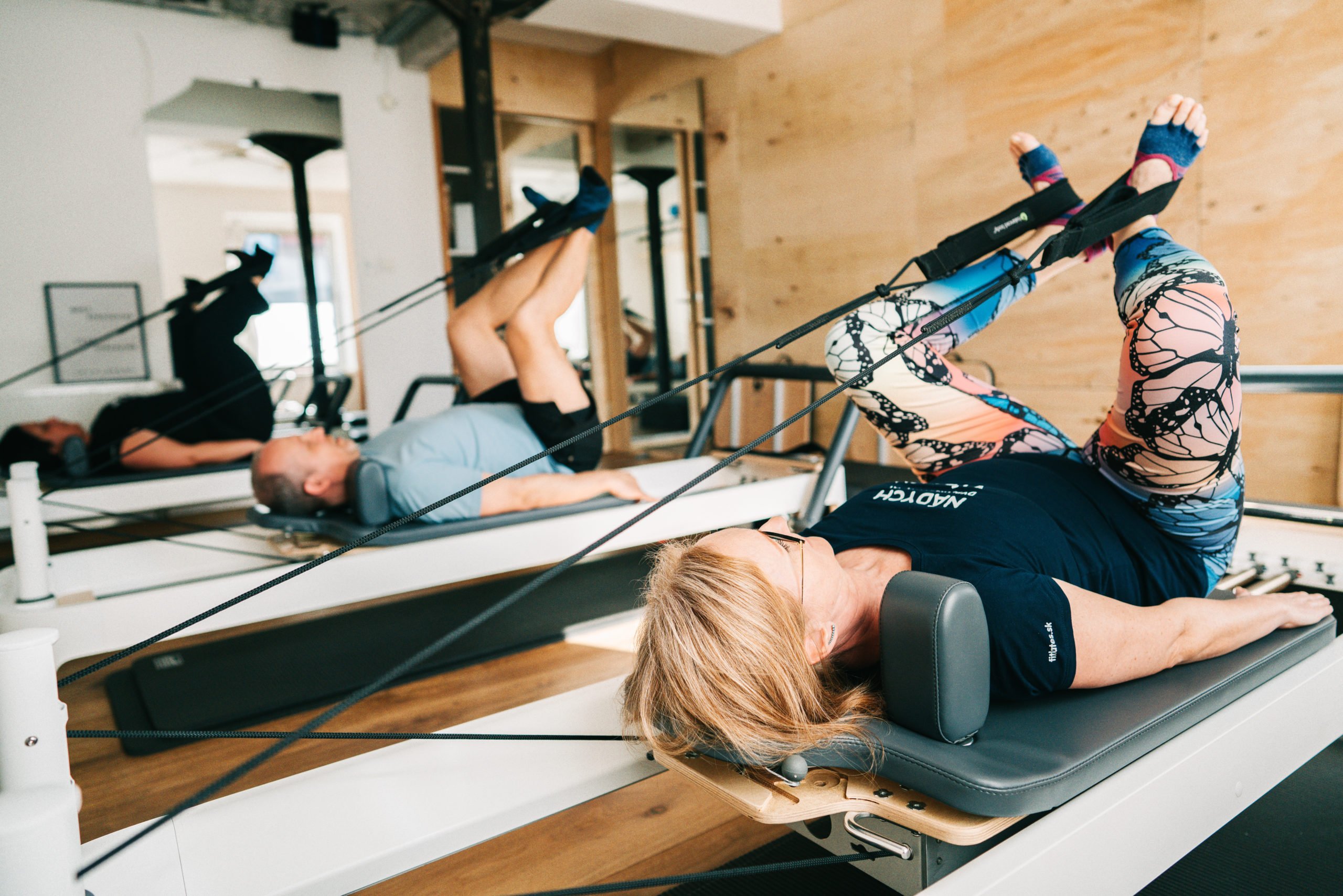 Focus of our studio
Due to the focus of our studio, we decided to offer exercises in small groups of 4-8 people, where
we will focus on individual exercises. We will not offer larger groups, because then the desired
effect of Pilates exercises is not achieved, and that is the quality of movement, and the possibility
of correcting the client by the Pilates instructor.
Vitajte
Cvičnie v našom štúdiu je možné na reformeroch, chairs alebo podložkách.
Exercises in our studio are possible on reformers or mats. We have the reformer Allegro 2, which is one of the most popular machines for Pilates exercises. You can take the classes individually or in pairs or in a group of four where the benefits of exercise on a mat and a machine are combined.
We specialize in exercises for people with scoliosis, correction of movement pattern and improvement of performance, or return to active movement.
Starter pack
you pay for one and get two individual classes
40,-€
valid - 30 days
GROUP EXERCISE MAT
One-time entry - 11, - €
Season ticket 90 days 10 entries - 9, - € / entrance
GROUP EXERCISE REFORMER / CHAIR
One-time entry - 17, - €
Season ticket 60 days 10 entries - 15.5,- € / entrance
INDIVIDUAL CLASS
One-time entry 50 min - 35, - €
Season ticket 90 days 10 entries - 30, - € / entrance
DUO CLASS – private
One-time entry 50 min - 50, - €/ 2 persons
Season ticket 90 days 10 entries - 40, - € / entrance / 2 persons
DUO CLASS – open
One-time entry 50 min - 30, - € per person
Season ticket 90 days 10 entries - 25, - € / entrance / per person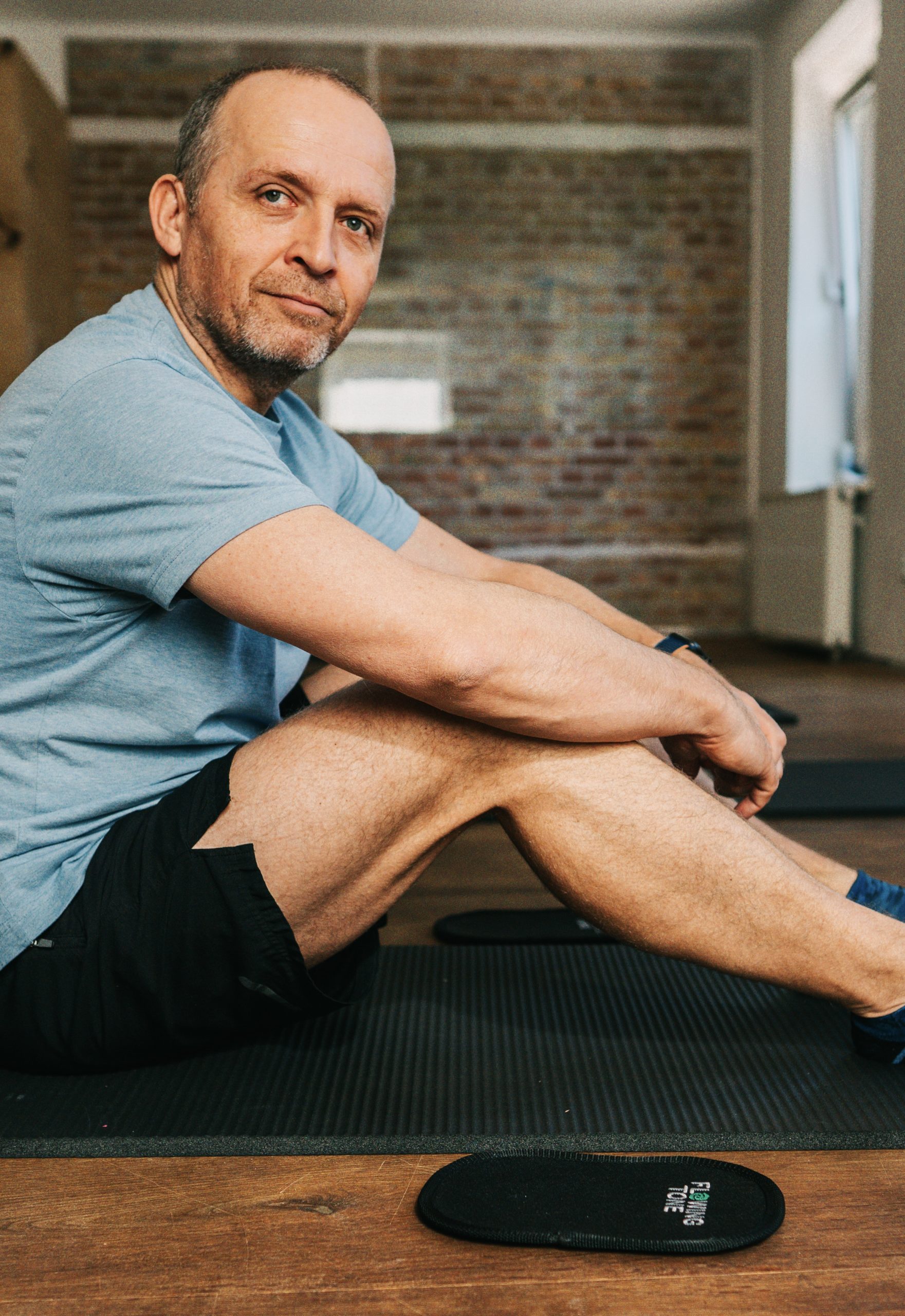 Radoslav Cvik
Pilates instructor / DNS Certified Exercise Trainer
All my life I enjoy sports and I do various sports, I inherited inclinations towards teaching after my
parents :-). I once had no idea that I would become a Pilates instructor and that I would fall in love
with this set of exercises.
I discovered Pilates 8 years ago (today is 2021). This exercise enchanted me with its efficiency
and simplicity and thus I began to be actively engaged in it. I am constantly learning Pilates, but
also other options that I can combine in my Pilates class, e.g. I completed a DNS course created
by the Czech physiotherapist Professor Pavel Kolář, as well as trainings for exercises with various
aids and exercises on machines, e.g. exercises with Thera-band, Roller, Fit-ball, Flowin and
Reformer.
In 2015, I completed the Pilates instructor of the 1 st degree. In January 2017, I passed the exams
for the Pilates Instructor of the 2 nd degree.
In my view, Pilates is an amazing method that involves a unique set of exercises that activate the
right movement pattern and thus help people improve their quality of life. I am mainly focused on
clients with scoliosis.
I enjoy helping people and monitoring their own progress and performance increase or health
improvement with them.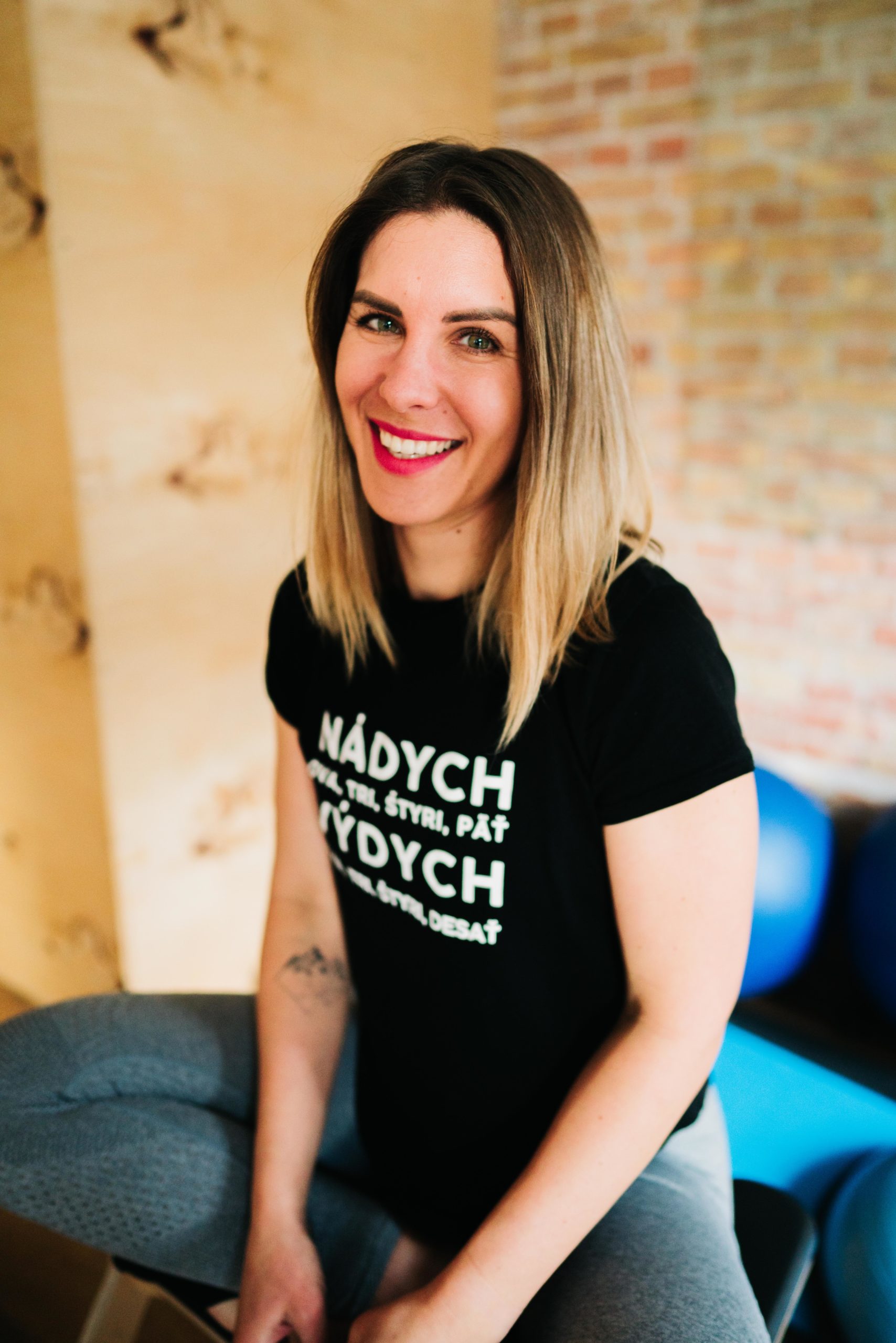 Lucia Repová
Pilates instructor
Sport has been an integral part of my life since childhood. I devoted myself to artistic gymnastics
and dance for a long time, later I was enchanted by mountain climbing. To this day, I love
mountains, hiking and skiing.
I started practicing Pilates actively after the birth of my second son, when I needed to effectively
strengthen the internal abdominal muscles and eliminate the pain in the lumbar spine. My own
experience with this method inspired me to become the Pilates instructor and help people
strengthen healthily and effectively, as well as have the same enjoyment of the exercise as I did.
By continuing to browse this website, you agree to the use of cookies. more information
The cookie settings on this website are set to "Allow cookies" to give you a browsing experience. If you continue to use this website without changing the cookie settings or click on the "Accept" button below then you agree to this.